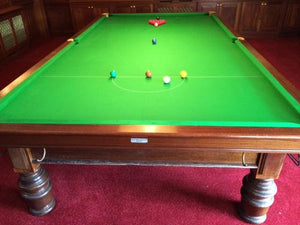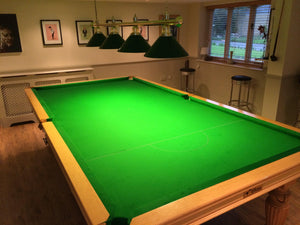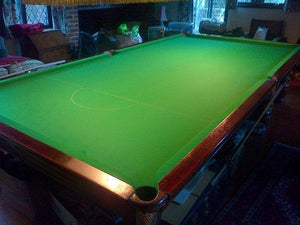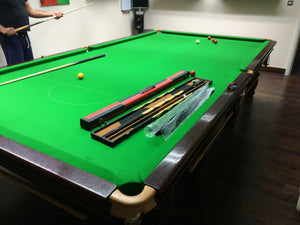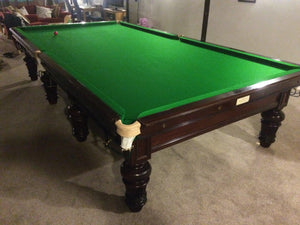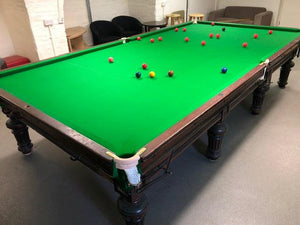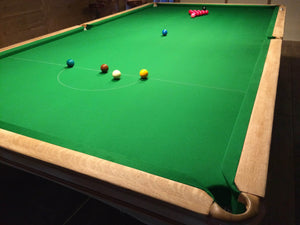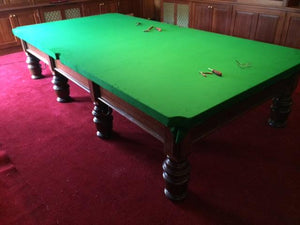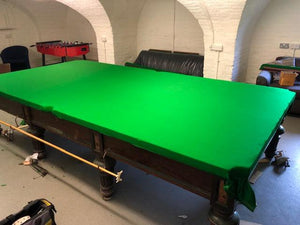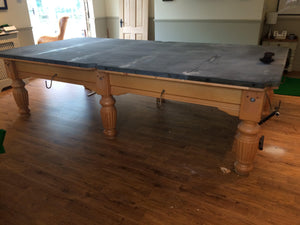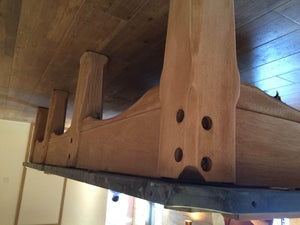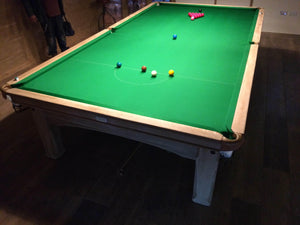 SNOOKER TABLE RECOVERING
Superpool offer a comprehensive recovering service to most parts of Central England. We will come to your location and recover the bed and cushions in a new cloth of your choice. A variety of TOP cloth qualities and colours are available from Hainsworth, and Strachan. These are fine, top quality British manufactured napped professional cloths.
We only offer top quality cloths which will ensure that you get top playability and longevity. These include Strachan 6811, Strachan 6811 Gold, Strachan No10 and Hainsworth Smart and Hainsworth Match Grade cloths.

Strachan West Of England 6811
This is the world famous napped cloth from the Stroud Mill. The longer nap gives better cue ball control, allowing a variety of spin. This is the standard cloth supplied on the Supreme tables when brand new. Its a 30oz cloth, 100% wool and protected with 'SpillGaurd'. 6811 has a luster and sheen not seen in other cloths and adds longevity to your table. Its available in 16 colours.
Hainsworth Smart Napped Cloth
A hard wearing napped cloth with 95% wool and a short nap which whilst offering cue ball control also ensures great ball response and speed to the table.There are 20 colours available in the Smart Range
Choose your cloth type and if the colour required isn't listed, just let us know what you'd like and we can advise.
We are happy to offer further advice on the cloths as well as discussing any repairs your table may need. We can also offer a re-rubbering service but please contact us first for pricing and to discuss the necessitate of the job. Often poor bounce can be associated with simple repairs such as loose cushion bolts and even just very old cloth.
Distance

Whilst we are happy to travel in the Central England area for recovering we do travel all over the country. We will consider any distance for our work but there may be extra charges involved. Please don't hesitate to contact us for a quote