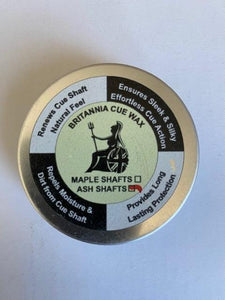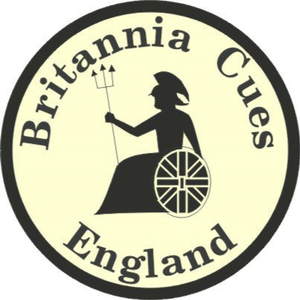 BRITANNIA CUE WAX
The Britannia cue wax for Maple or Ash cues provide long lasting protection to your cue shaft
The wax repels moisture, creates a natural wood feel which in turn ensures an efortless cue action with a sleek and silky finish.
RENEWS CUE SHAFT'S NATURAL FEEL
REPELS MOISTURE & DIRT FROM CUE SHAFT

How to use our cue wax
Clean thew shaft with Winner Papers or a Slicker (available in our shop). Apply the Britannia Cue Wax liberally to the shaft with a cue towel (available in our shop). Avoid applying to the leather stripping.
Leave the wax for shaft to absorb for 3 minutes. Wipe clean with a fresh cloth and ensure you re-treat your cue regularly.