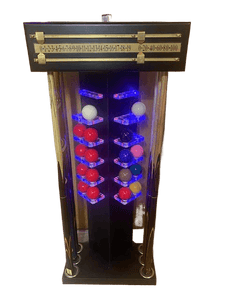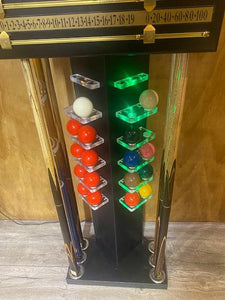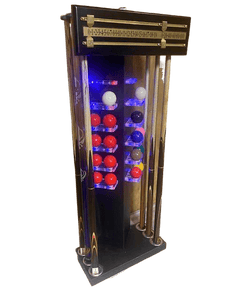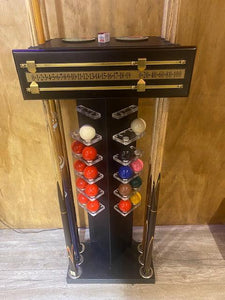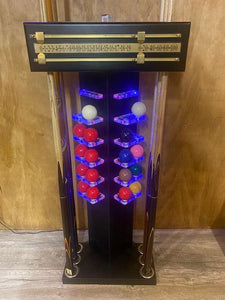 SUPERPOOL NEON CUE STAND
Superpool's own NEON cue stand holds 6 cues.
A focal pont around your pool table, the cue stand has LED lights that can be switched on and off wih a variety of colours. There's shelving for another set of balls (17 set 2" snooker or set 2" pool balls)
Variety of LED lighting in Blue, Green, Red and Orange with appropriate swithces at the back of the unit running on 12V with wall plug and 1m cable.
Balls, Cues and Scorer sold seperatley.
Package
Neon Cue Rack in Black
Shelving for 2" ball set of either 17 ball snooker plus extra cue balls/ 8 ball or 2' Pool set     
Cue Rack holds 6 cues

Not Supplied with Snooker Scorer as standard. THIS IS AT EXTRA Cost
Some self assembly may be required if a snooker scorer is purcahsed with the unit.