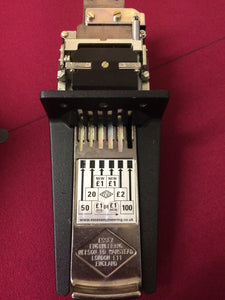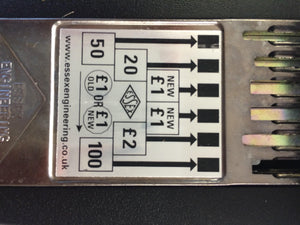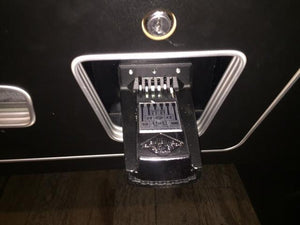 The New Straight Six from Essex Coin is a  robust mechanical coin mechanism which can have single or multiple coin price of play.
Its simple to set your preferred price per game, and does accommodate the new British £1 coin
Comes set to £1 per game. Please advise us if you would prefer another setting on order.