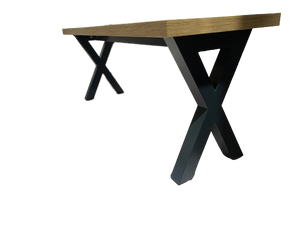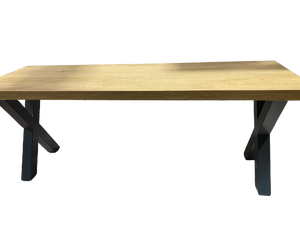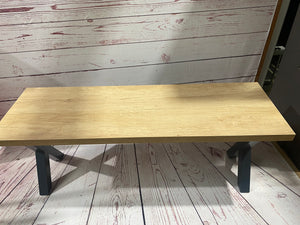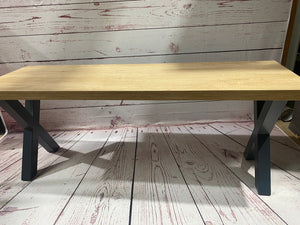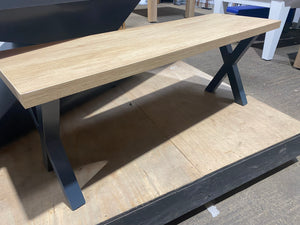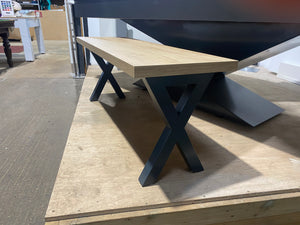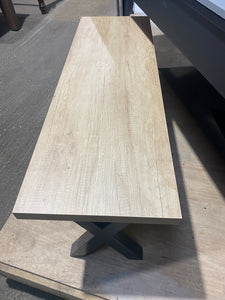 NEW TO SUPERPOOL
MATCHING BENCHES BY SUPERPOOL
Made in the UK by Superpool
FOR 6' and 7' Dining Tables
Lead Time - 4-6 weeks
We can offer our NEW Cross leg benches for a range of pool tables, with a variety of laminate bench seats to match your table and compliment your room or table.
A matching bench  seat with a cross leg at each end. The bench has a full support bar with anti scratch padded feet and will slide neatly under your pool table to save space.
They are a standard height for  table seating at 46cms. The width of the bench is 32cms. The lengths depending on your table size of 160cms (for 7' tables) and 135cms for the smaller versions.

We also do a 180cm version for our Lightning table that will suit other open ended (no corner Legs) tables.
The benches don't cover the whole length under table space, between the legs. This allows easy access at the ends, to sit or leave, without disturbing those next to you
The metal leg will be powder coated in black, white or grey as appropriate for your table finish.

Lead Times are generally 4-6 weeks depending on the time of year. We will drop the benches off when passing your area.